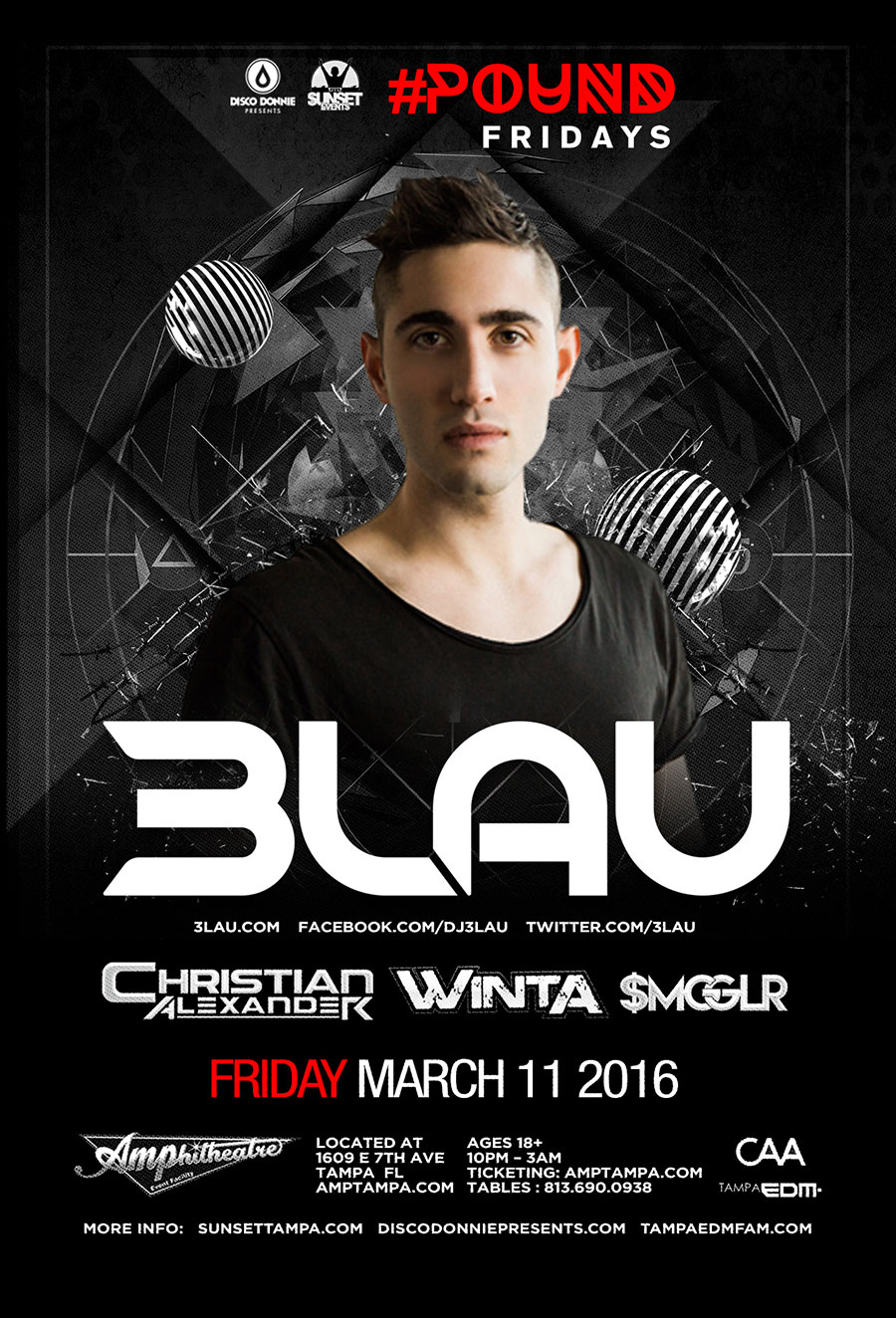 3LAU – #POUND Fridays at The AMP – 3/11/2016
Buy Tickets
Justin "3LAU" is a musician and producer known primarily for his bootlegs and remixes.
Currently 25 years old, 3LAU began writing at the piano at the young age of four. After picking up guitar, drums, and discovering his voice, it was inevitable that 3LAU would tackle the studio.
While studying Finance at Washington University In St. Louis, 3LAU began to explore dance music in the spring of 2011, quickly developing a dedicated following for his fusion of familiar acapellas with instrumental bangers.
With just a year under his belt, 3LAU has received acclaim from Tiesto, R3hab, Porter Robinson and more. Look out for 3LAU's debut EP in the later half of 2012.
3LAU has raised over $93,800 to non-profit Pencils of Promise. In 2013, 3LAU announced he had built his first school with the non-profit and was on his way to build a second.
Much of 3LAU's music incorporates electro house, dubstep and progressive house. He is known for his melodic take on dance music and live sets that incorporate sampling.
Catch 3LAU's Amphitheatre Event Facility debut on 3/11 with support from #POUND Fridays residents – Christian Alexander, Winta, & SMGGLR