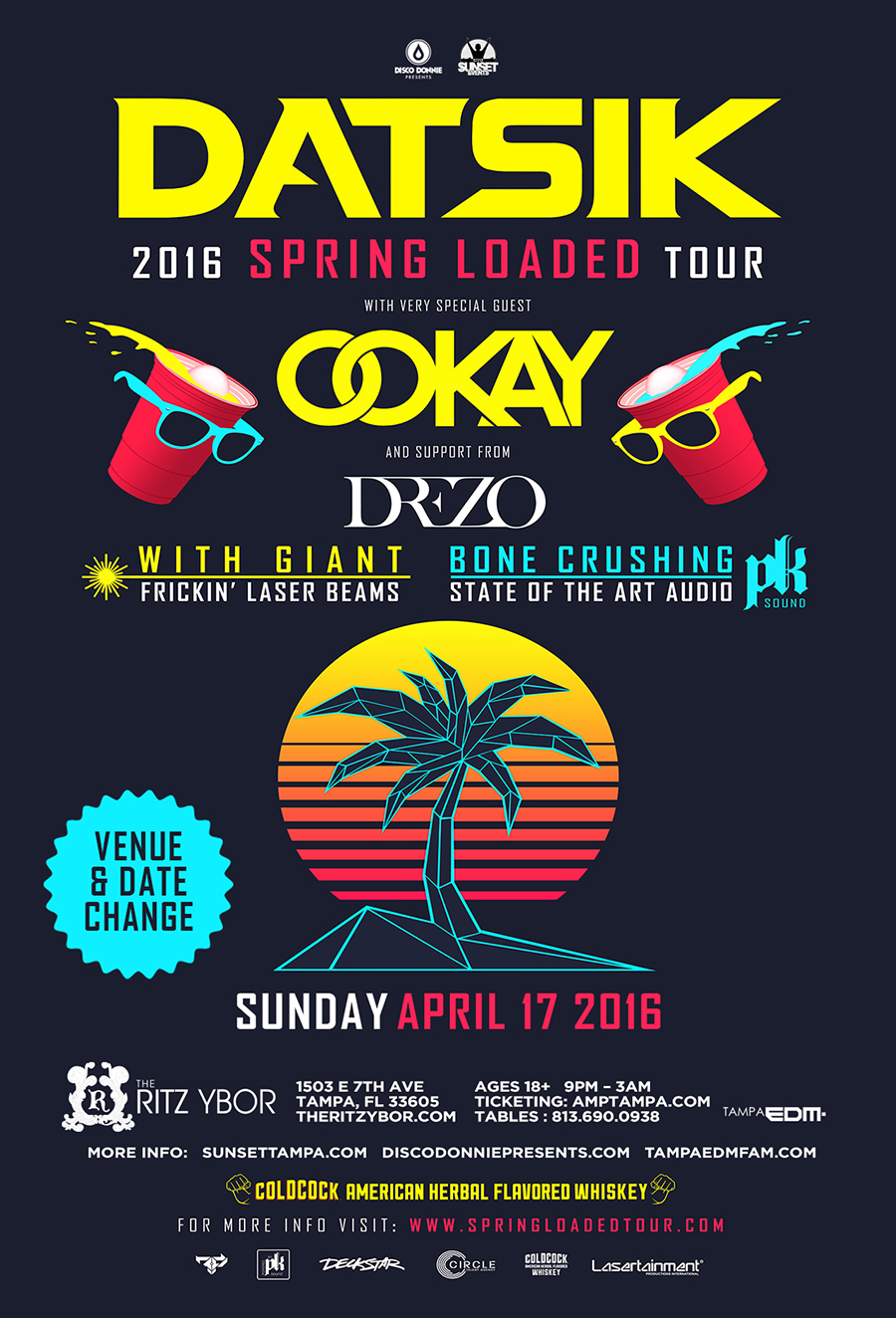 DATSIK 2016 Spring Loaded Tour w/ OOKAY – at The Ritz Ybor – 4/17/2016
Buy Tickets
We're very excited to announce the Datsik Tampa show will still occur at a new venue!
The event is now moving to

Sunday April 17th

at The Ritz in Tampa. 
Tickets bought previously will be honored.
The lineup, ages, doors and showtimes will remain the same.
The Ritz is located in Ybor at 1503 E 7th Ave, Tampa, FL 33605.
With a string of #1 Beatport releases, sell-out tours and a rapidly growing fan base, the Canadian producer/DJ and Firepower label boss has entered this year on an exceptionally high note, and with the release of his most recent LP Let It Burn¸ he's already making his claim to an even bigger 2016.
Giant Frickin' Laser Beams + Bone Crushing State Of The Art Audio by PK SOUND make the Spring Loaded Tour an event that is sure to melt your face and blow your mind!
DATSIK
2016 SPRING LOADED TOUR
www.springloadedtour.com
With Very Special Guest – OOKAY
And Support from – DREZO