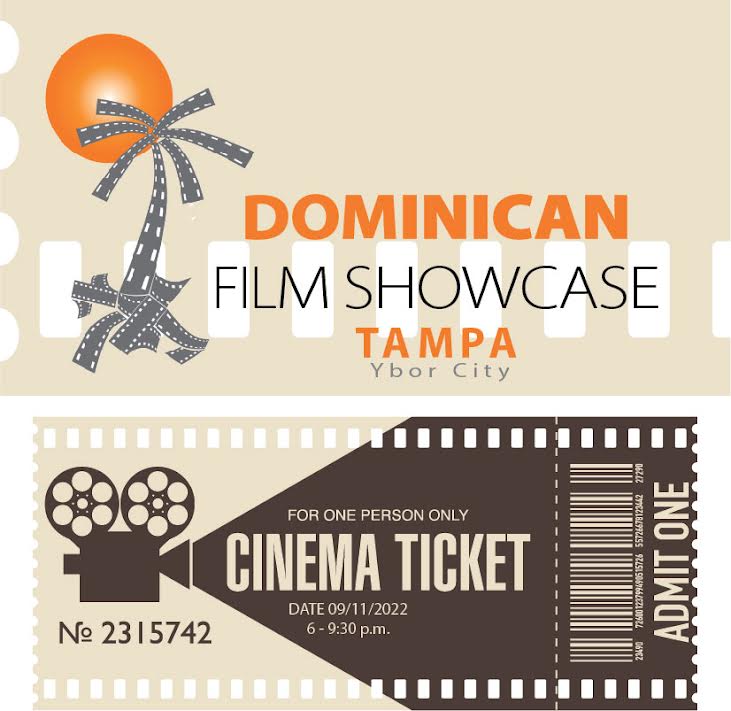 Dominican Film Showcase Tampa 2022
Buy Tickets
Free Event
DOMINICAN FILM SHOWCASE TAMPA 2022
Sunday, Sept. 11, 2022
Doors open @ 6:30pm • Event ends @ 9:30pm
After Party to continue in the Red Room until 11pm.
RSVP TICKETS: CLICK HERE
The Dominican Community in the State of Florida, increasingly growing and thriving, is shown through its positive deeds, particularly in promoting its cultural values, and the movie is no exception.
Driven by excellent filmmakers, actors, and actresses and compiled with the natural resources the Dominican Republic offers, our film industry has been rising in recent years.
For these reasons, the Global Foundation for Democracy and Development/Fundación Global Democracia y Desarrollo (GFDD/FUNGLODE) has been immersed in promoting Dominican films.
On behalf of the Former President of the Dominican Republic, Dr. Leonel Fernández, the Organizing Committee of the DOMINICAN Film Showcase Florida, and the Coordinating Chapter of work in Tampa, as the venue for its first screening, we are pleased to invite you to the exhibition of the film "LA RASANTE".
On Sunday, September 11, 2022, at 6:30 p.m., at "The Ritz Ybor" at 1503 E 7th Ave, Tampa 33605, a film of Raúl which after his mother's dead has to search for his father to fix a legal problem with a property. After finding him in a town far away, married, after 20 years with no contact they star a relationship that does not have a happy ending.
Please confirm his attendance with the DFSc-TAMPA Coordinating team before August 30, 2022.
RSVP TICKETS: CLICK HERE
JOSE J. ZAITER, Executive Director GFDD/Funglode-Florida
ROSA MARGARITA SANZ / CESAR AL MARTINEZ, Coordinador Localidad TAMPA
(813) 525-8319 / 3201 E 3rd Ave, Tampa FL 33605
maggiestoursandfun@gmail.com
cesar.almtz@gmail.com