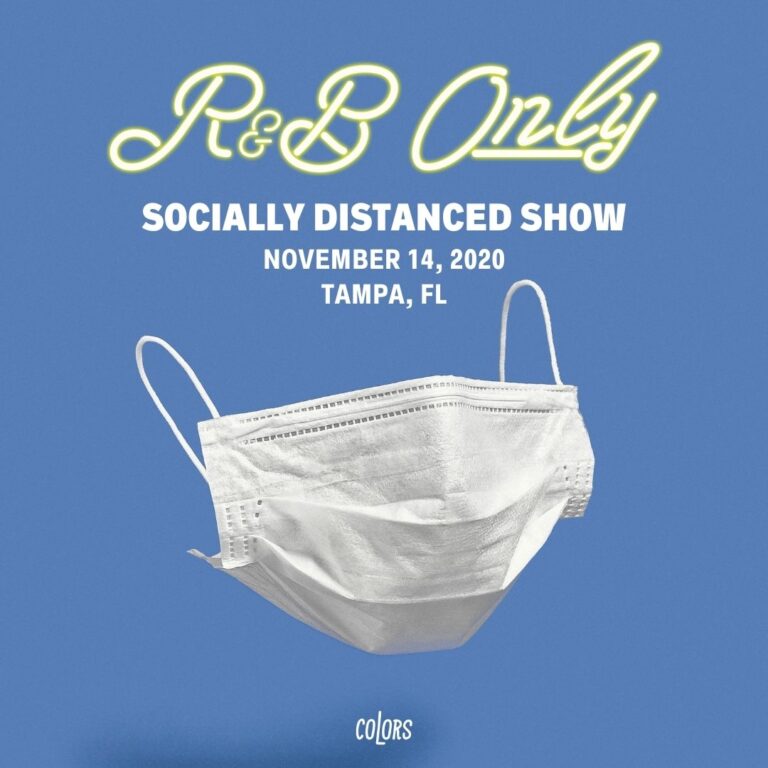 R&B Only at The RITZ Ybor – 11/14/2020
Buy Tickets
Don't let somebody else secure your spot, get tickets at the link below before they sell out!
: 
https://rnbonly.com/tampa/
Once these are gone, that's it!
—
2020! New DJ sets, new production, new surprises!
In just three years R&B ONLY has exploded as the largest celebration of R&B music across the country and we're excited to bring Tampa a night you won't forget!
Join Dauché and Jabari on the 2020 R&B ONLY tour!
R&B ONLY always sells out in advance. Act fast to get tickets before the price increases, at this price tickets won't last long!
Follow:
Q: What is R&B ONLY?
A: An unforgettable experience celebrating all R&B dance music.
Q: What is COLORS Worldwide?
A: COLORS Worldwide is an experienced company based in Los Angeles, CA. We produce memorable experiences with incredible people.
Our founder Jabari Johnson says, "I was at too many parties where people were just standing around staring at each other. I wanted to create an environment that encouraged people to talk, dance, and enjoy the company of one another. All while experiencing amazing music."
Q: How should I dress for R&B ONLY?
A: Come camera ready, our photographers will be on site. 
LEGAL: Must be 21+ to attend. As a condition of your attendance at "R&B ONLY", you agree and irrevocably consent to your image and/or likeness being captured on film and or video, the benefit of which shall vest in COLORS WORLDWIDE INC., it's licensees, successors, and assigns, and may be distributed throughout the world in perpetuity, without limitation. All sales are final. With RSVP and/or ticket purchase you agree to receive communications from COLORS WORLDWIDE INC. and Jabari Johnson.