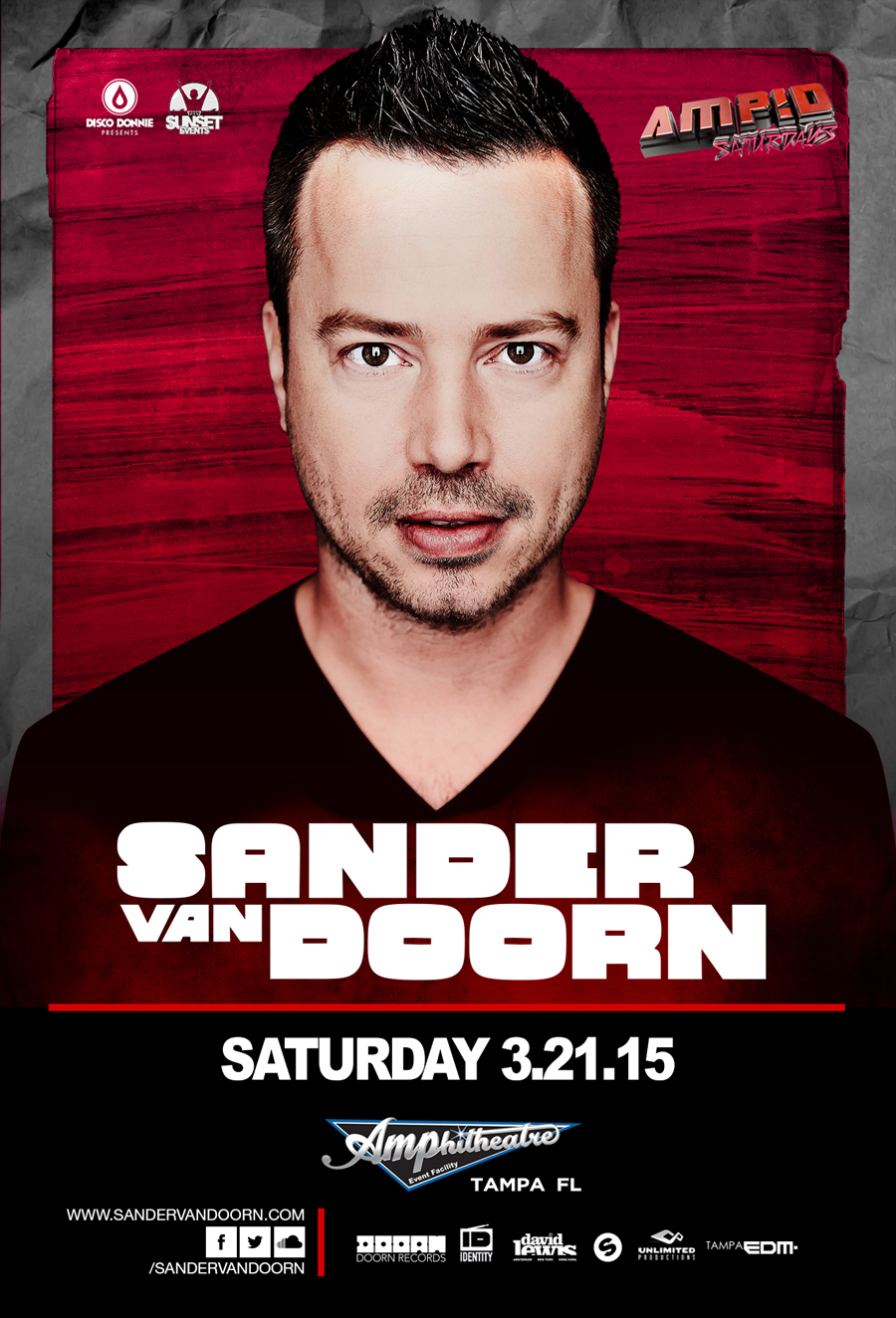 Sander Van Doorn at AMP!D Saturdays
Buy Tickets
Some people call Sander a technical & musical genius. And who can deny it? He has cranked out more dance floor destroyers, sold-out gigs, number one records, and awards than most artists do in a lifetime.
With the help of classics like Grasshopper, Punk'd and Riff, recent hits like Love is Darkness and of course massive collabs and remixes of The Killers (Spaceman), Sia (The Girl You Lost To Cocaine), Robbie Williams (Close My Eyes) and Depeche Mode (Peace) Sander shrugged off the confines of genre typecasting long ago and created something he preferred to call 'SvD-style'.
Besides his busy production schedule, Sander has worked tirelessly to bring his radioshow 'Identity' to fruition.
With a tour diary that sees the superstar play to more than a million fans each year, there's no doubt that Sander van Doorn is one of dance music's favorite sons. Within just a few years, Sander has blasted his way to the top. And this is only the beginning.